4100+ 5 Star Reviews
Grow Stronger, Longer,Thicker-Looking Hair
Guaranteed Results Or Your Money Back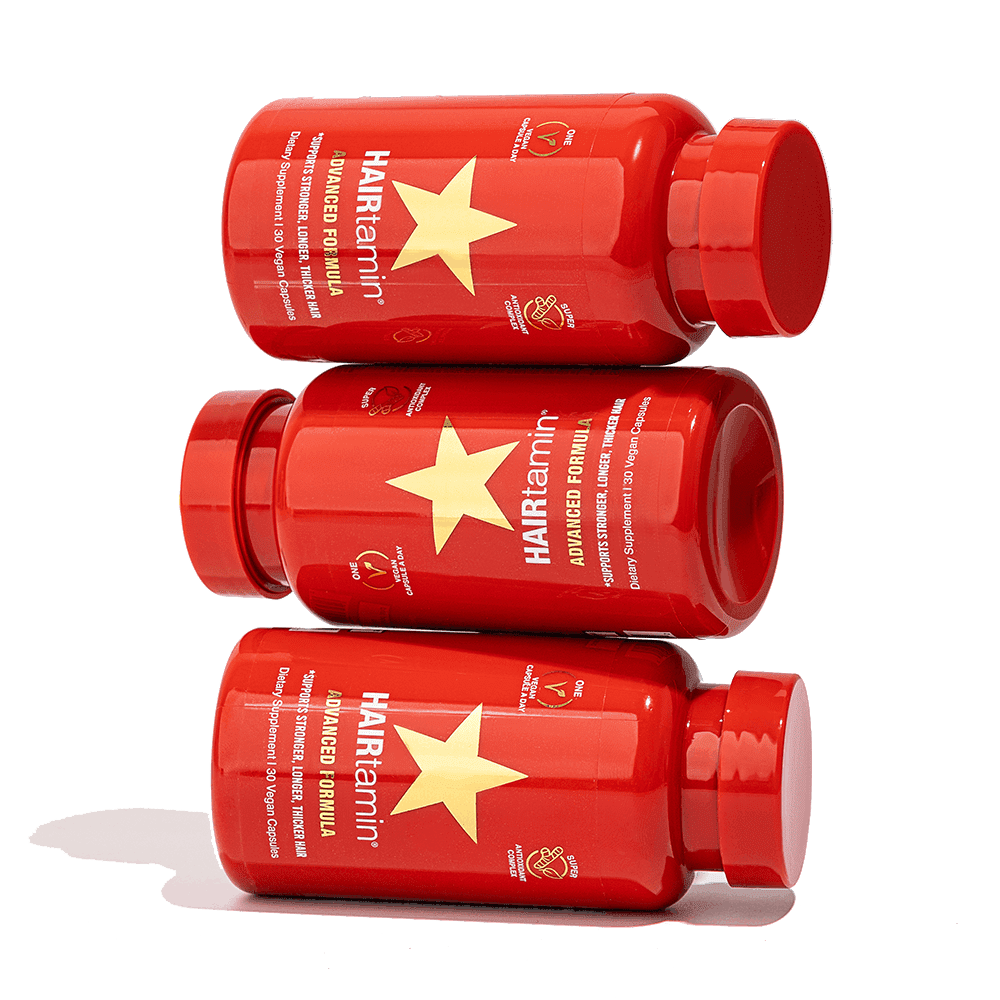 Grow Stronger, Longer,Thicker-Looking Hair
Guaranteed Results Or Your Money Back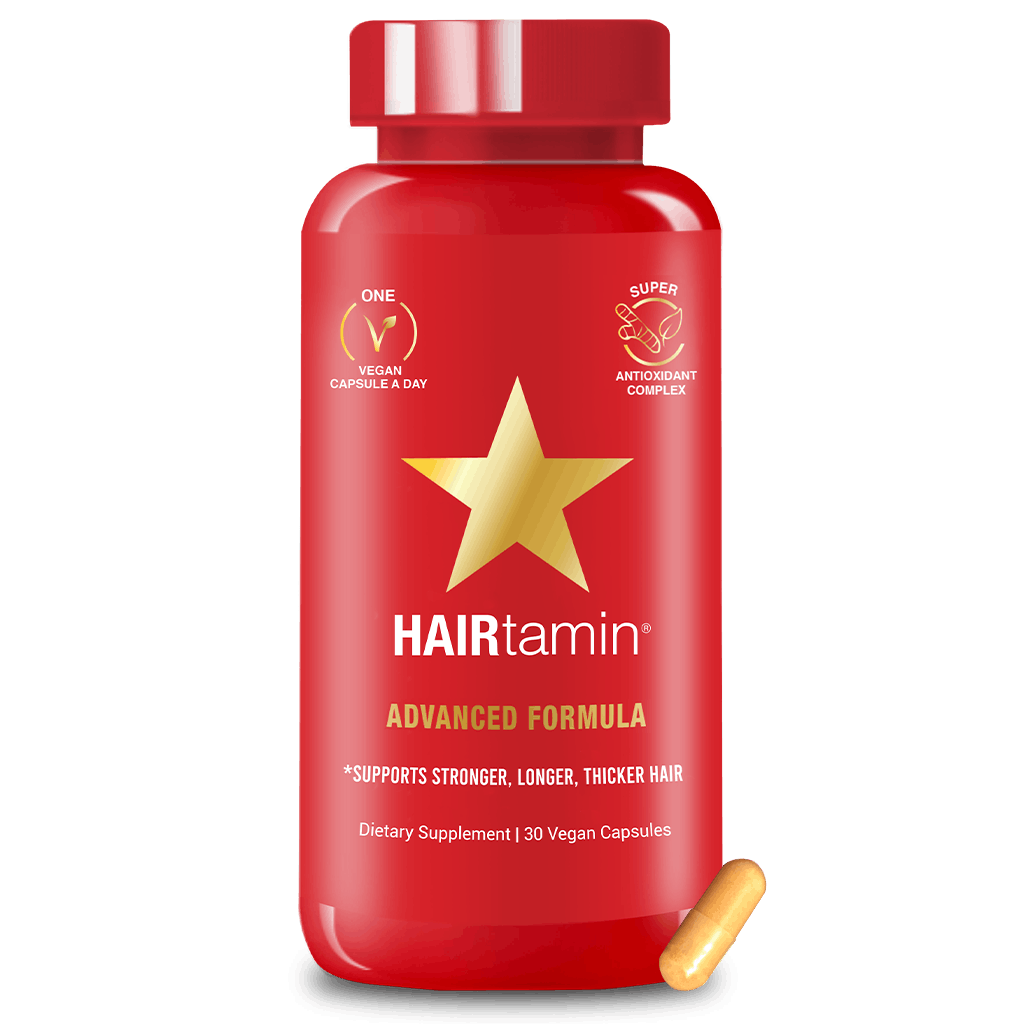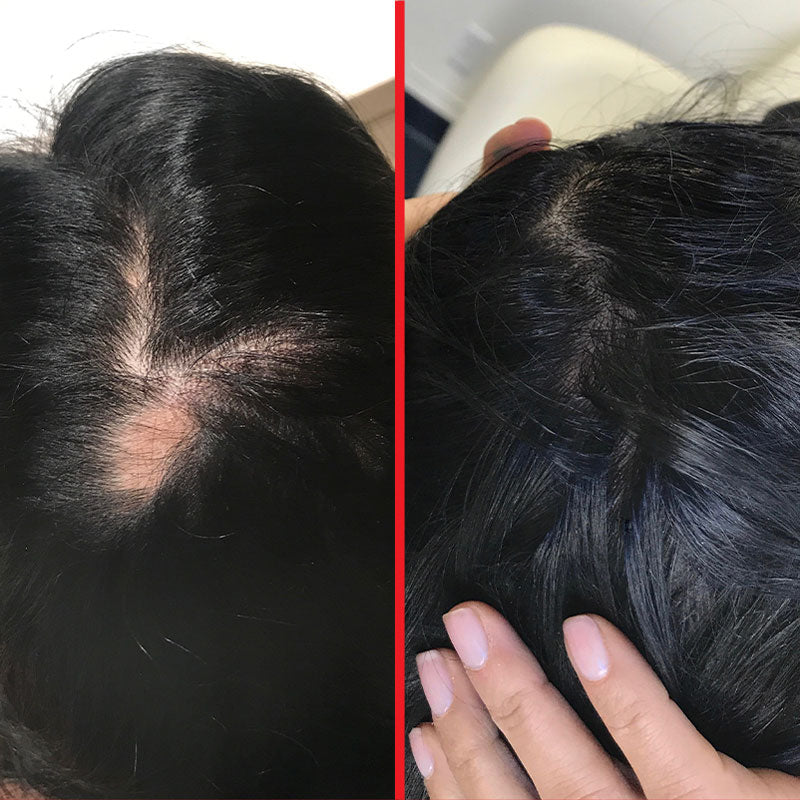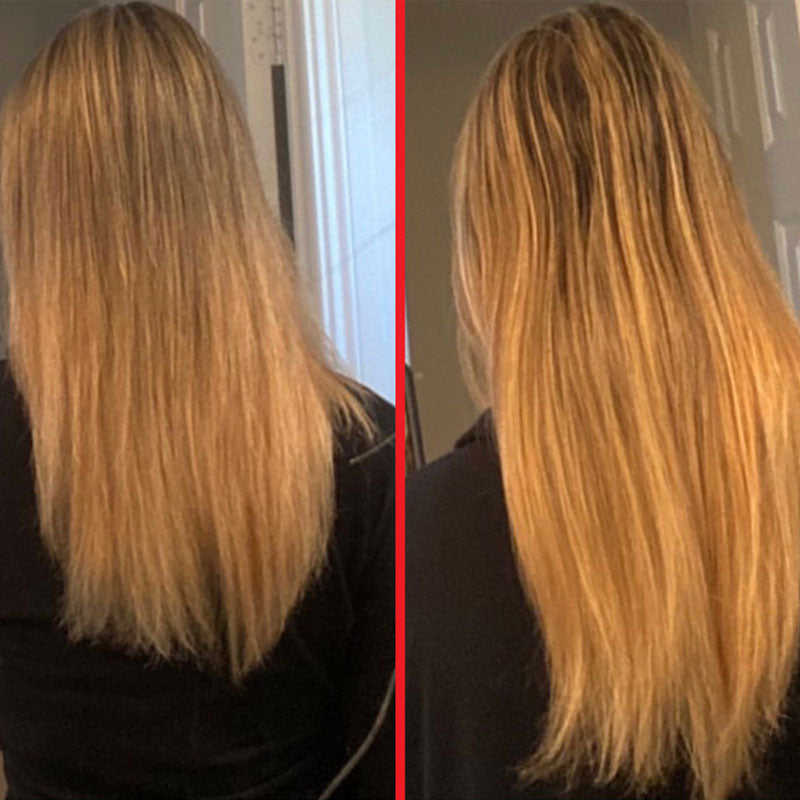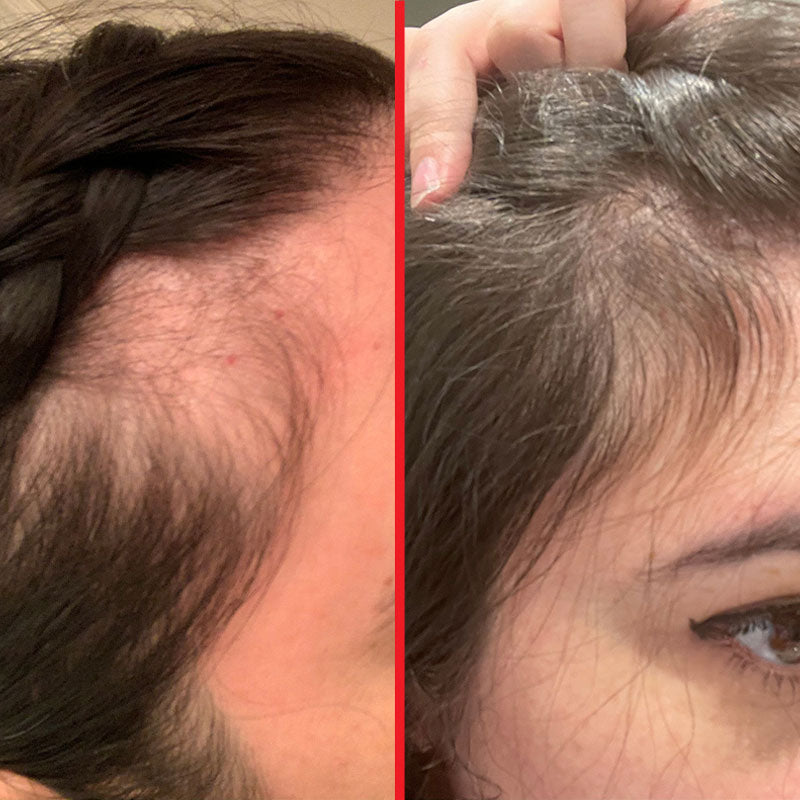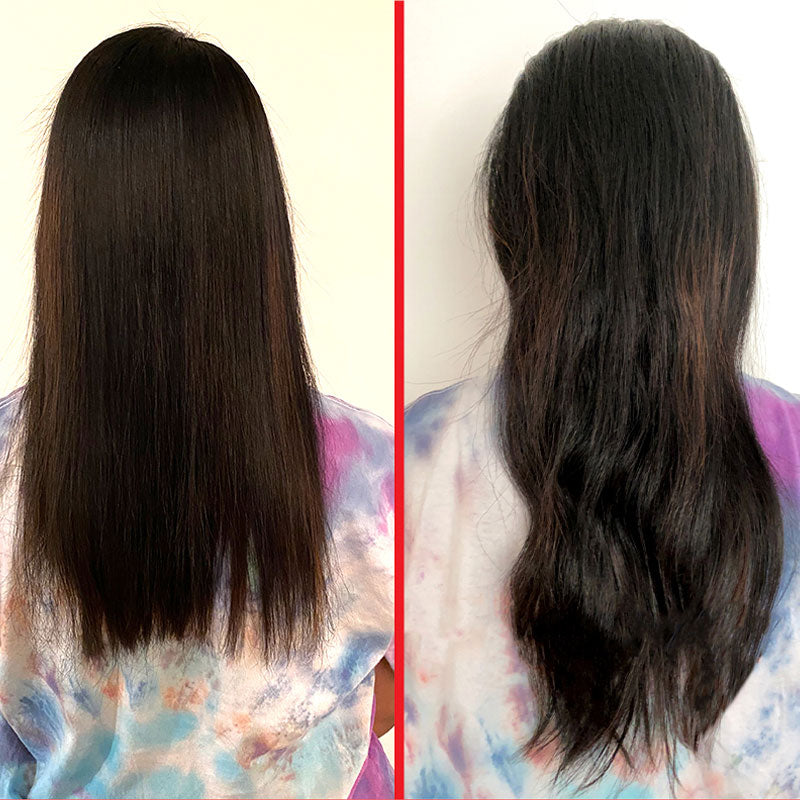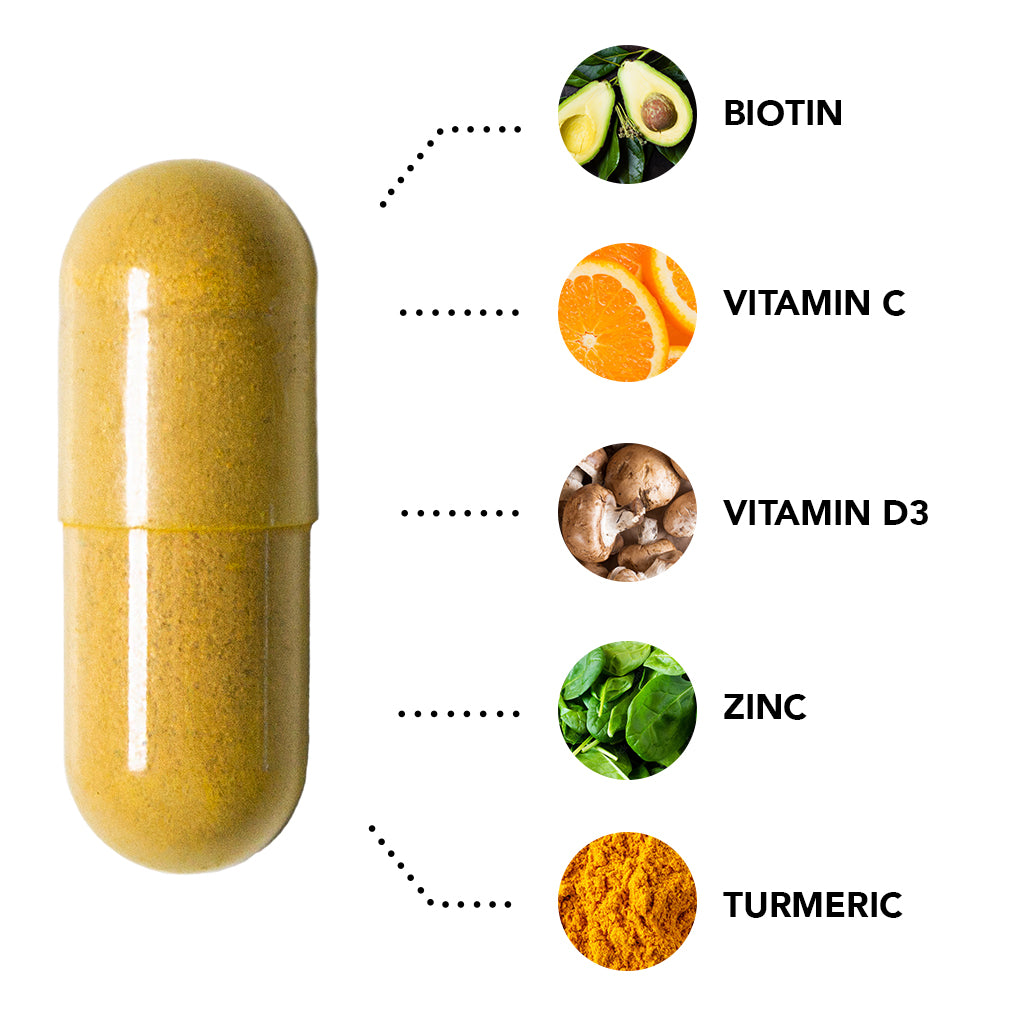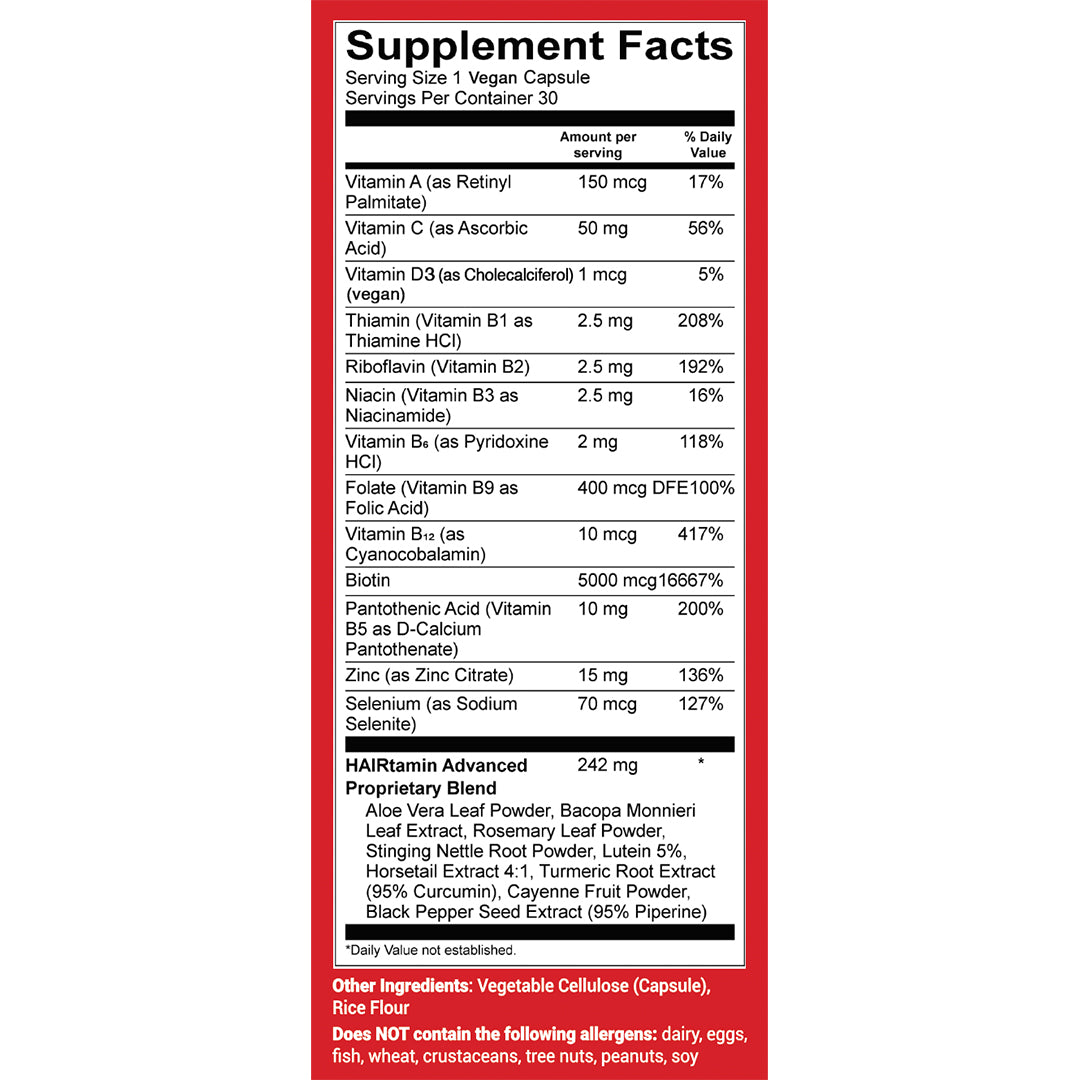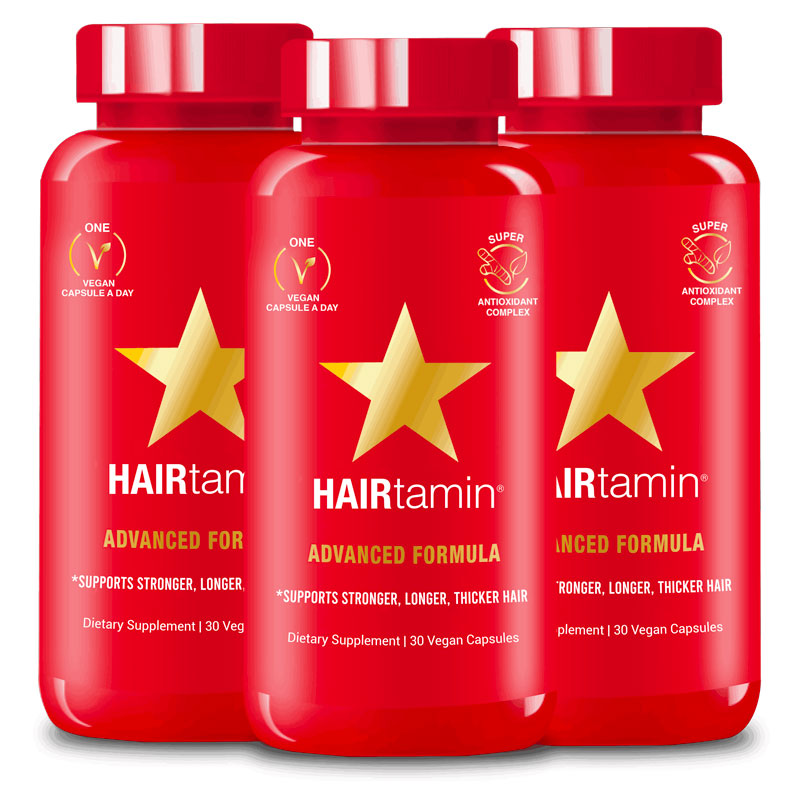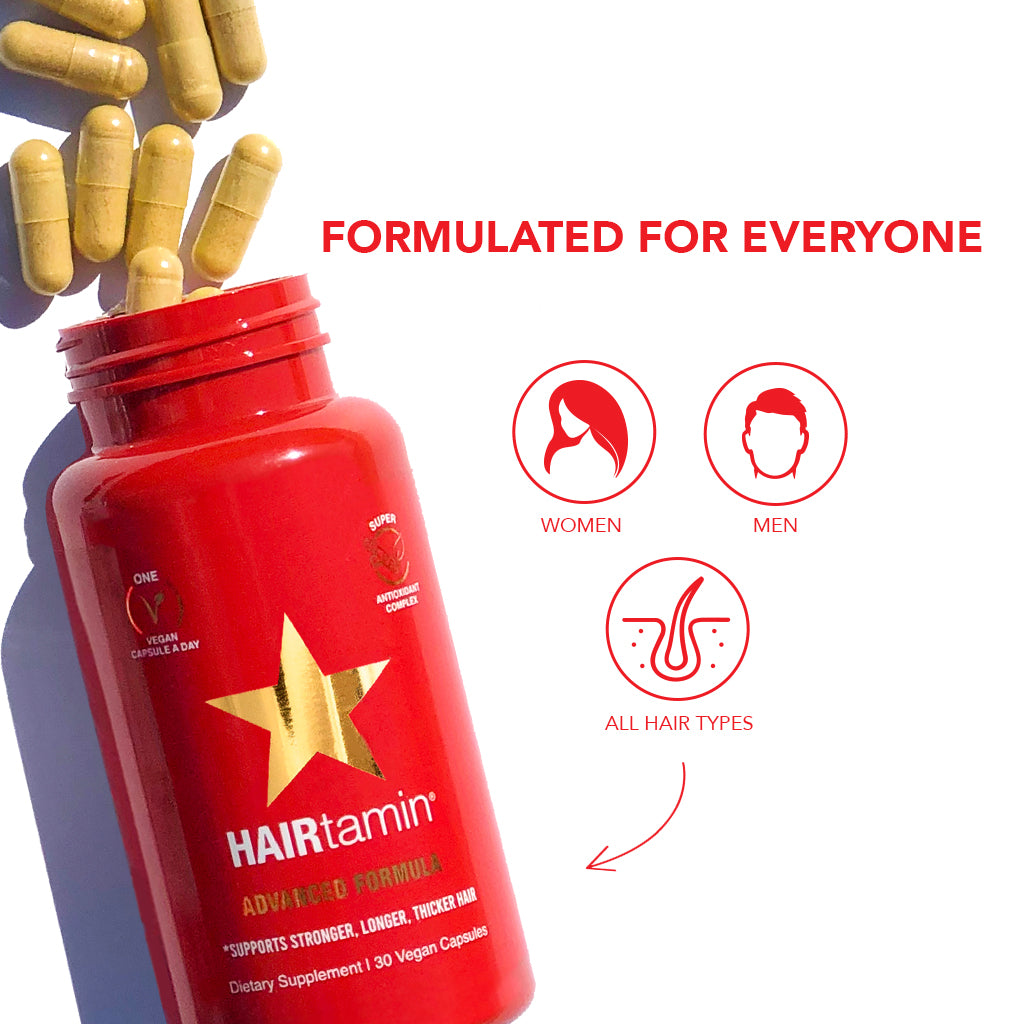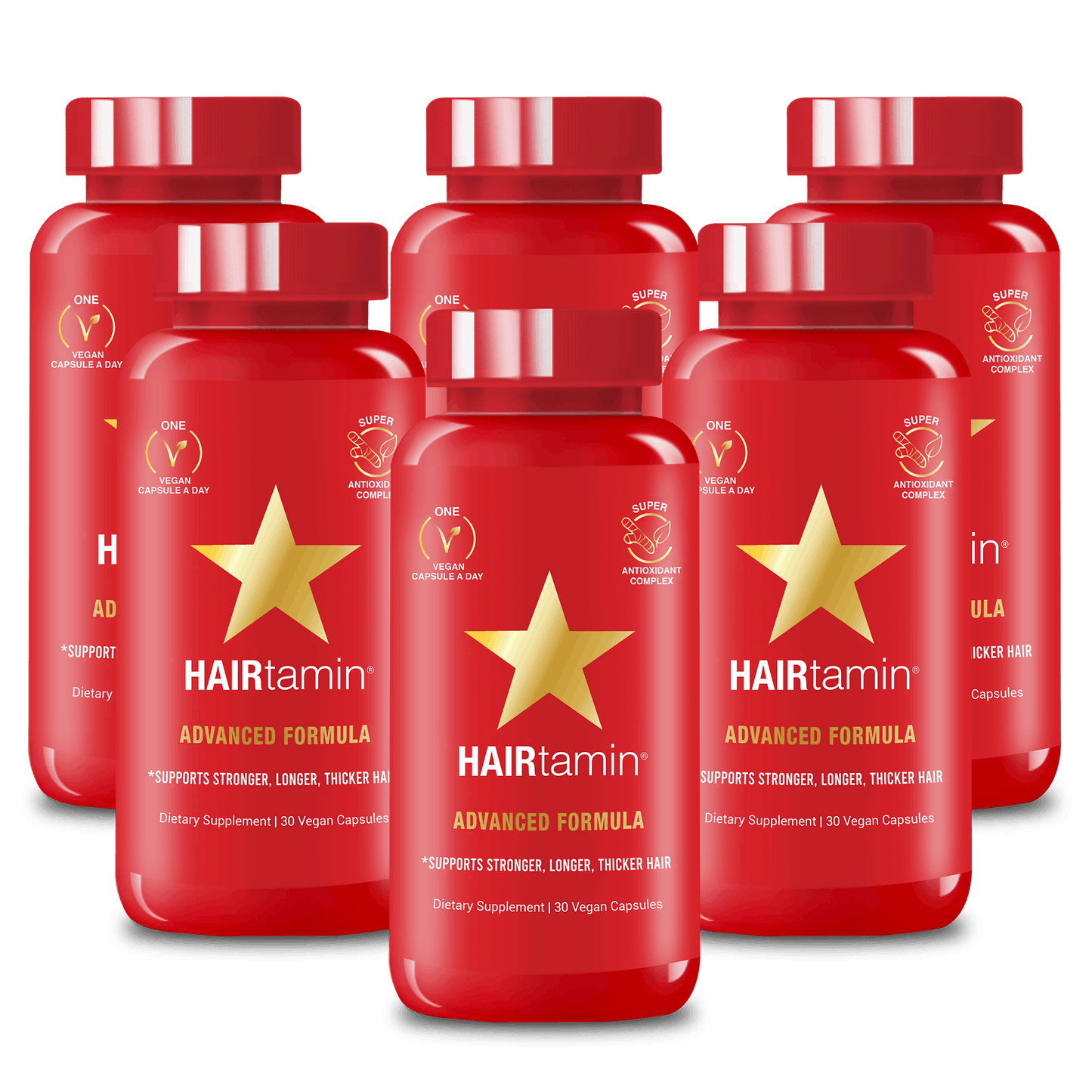 Advanced Formula Subscription Program Info
Here's why you wanna subscribe
HAPPINESS GUARANTEE
ABSOLUTELY LOVE YOUR RESULTS OR YOUR MONEY BACK! (WE GUARANTEE IT)
Purchase a 3 or 6 Month Supply
(because that's how long it can take to see results)
Consistency is key
(take it for at least 90 days)
Love Your Results or Your Money Back
After 90 days, if you're not loving your results, or can't commit to the process, simply send back your bottles (even if they're empty) for a full refund of your purchase price.
(no questions asked!)
"Dr. Mehr recommends hair vitamins like HAIRtamin, which contain ingredients that can promote healthy hair, such as vitamins D, A, C, E and anti-inflammatory tumeric."

"We're big fans of HAIRtamin Advanced Formula Vitamins because they help our mane grow long and strong quicker than most."

"HAIRtamin Advanced Formula can help you get your hair back into shape. By taking this supplement enriched with biotin, you're giving your body the essential nutrients it needs to reduce hair loss and stimulate growth."

"The retail expansion comes at a time of growth for HAIRtamin, which benefited from consumer's skyrocketing interest in self care and health. Integral to growing their business is their relationship with consumers.
3 Reasons You'll Love Advanced Formula


1. Clean, Effective Formula
Advanced Formula is formulated with 22 natural, clinically-studied ingredients that deliver real hair growth results in as little as 90 days. It's everything you want in a hair growth vitamin without any of the stuff you don't. No artificial ingredients, toxic binders, fillers, preservatives or parabens.


2. One Capsule A Day
Who wants to swallow 3 to 4 pills a day, much less remember to take them? Unlike other hair growth vitamins on the market, Advanced Formula dosage is just 1 easy-to-take vegan capsule at any time of day. Now that's convenient.


3. Works For All Hair Types
Whether your hair is curly, wavy, straight, fine or coarse, Advanced Formula is proven to work on all the different hair types, textures, and ethnicities.
What Makes Hairtamin so effective
Packed with 22 clean, clinically-studied ingredients to help target the root causes of hair loss, thinning and damage.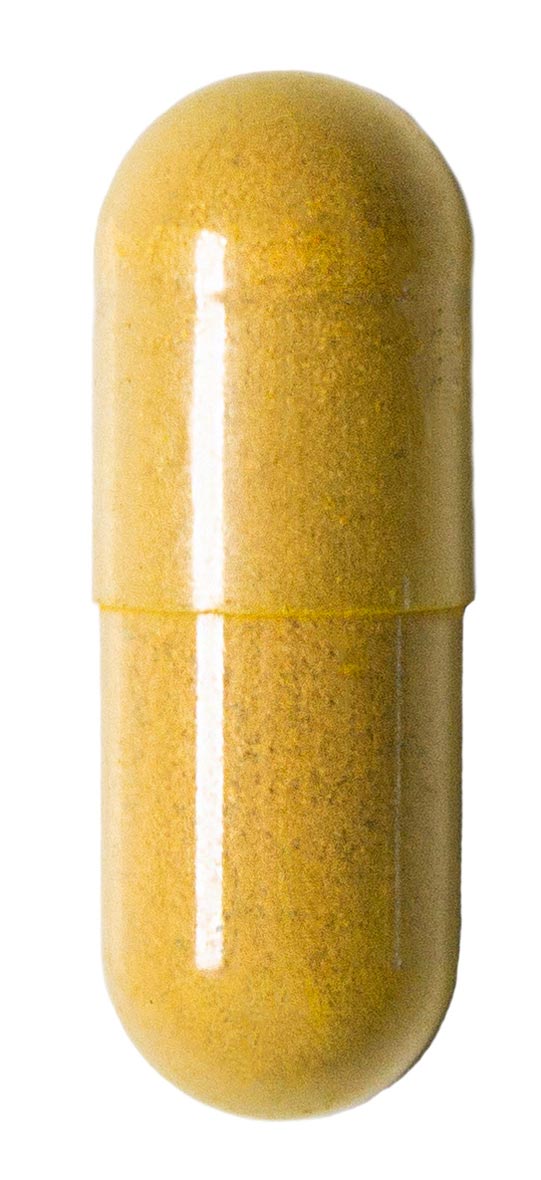 Advanced Formula Ingredients Panel
Supplement Facts
Serving Size 1 Vegan Capsule
Servings Per Container 30
IngredientAmount per serving% Daily Value
Vitamin A (as Retinyl Palmitate)
150 mcg
17%
Vitamin C (as Ascorbic Acid)
50 mg
56%
Vitamin D3 (as Cholecalciferol)(vegan)
1 mcg
5%
Thiamin (Vitamin B1 as Thiamine HCI)
2.5 mg
208%
Riboflavin (Vitamin B2)
2.5 mg
192%
Niacin (Vitamin B3 as Niacinamide)
2.5 mg
16%
Vitamin B6 (as Pyridoxine HCI)
2 mg
118%
Folate (Vitamin B9 as Folic Acid)
400 mcg DFE
100%
Vitamin B12 (as Cyanocobalamin)
10 mcg
417%
Pantothenic Acid (Vitamin B5 as D-Calcium Pantothenate)
10 mg
200%
Zinc (as Zinc Citrate)
15 mg
136%
Selenium (as Sodium Selenite)
70 mcg
127%
HAIRtamin Advanced Proprietary Blend
242 mg
*
Bacopa Monnieri Leaf Extract
Rosemary Leaf Powder
Stinging Nettle Root Powder
Lutein 5%
Horsetail Extract 4:1
Turmeric Root Extract (95% Curcumin)
Cayenne Fruit Powder
Black Pepper Seed Extract (95% Piperine)
* Daily Value not established.
Other Ingredients: Vegetable Cellulose (Capsule), Rice Flour
Does NOT contain the following allergens: dairy, eggs, fish, wheat, crustaceans, tree nuts, peanuts, soy
How We Compare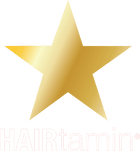 Other hair supplements brands
Just One Capsule-a-Day
Clean and Vegan
5,000 mcg Biotin
Antioxidant Complex
No Binders or Fillers
Gluten-Free
Cruelty-Free
Allergen-free
Female-Founded
Millions of Lives Transformed
Meet the Founders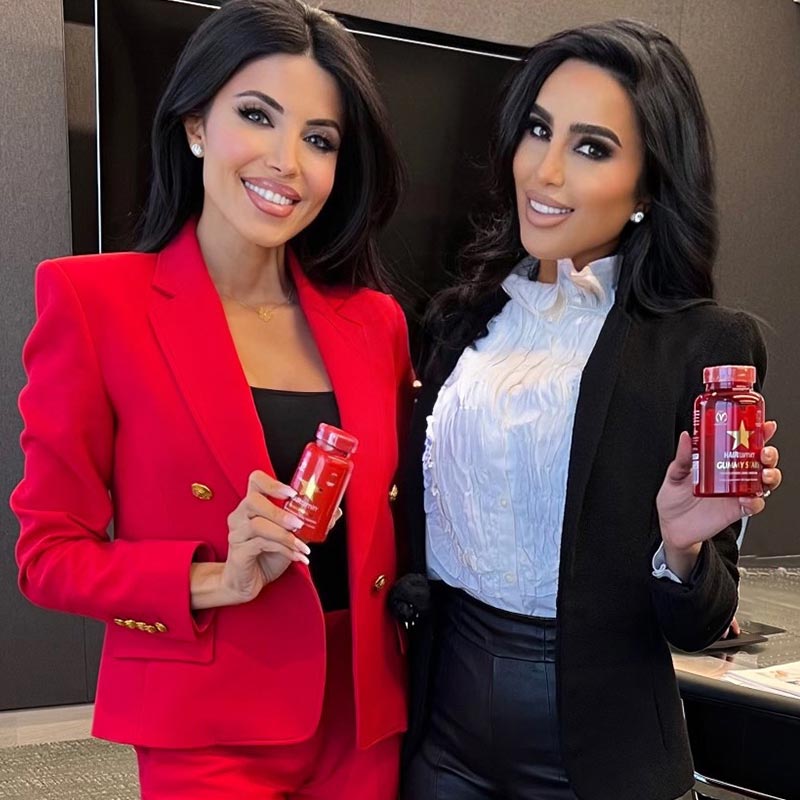 Meet the Founders
An Award-Winning, inclusive beauty wellness brand for women, by women! Founded by best friends, beauty bloggers and former TV personalities with over 9 million combined followers, Leyla Milani and Lilly Ghalichi teamed up to create a thoughtfully-sourced, science-backed, and effective range of clean, plant-base supplements to support stronger, longer, thicker-looking hair from the inside out.
Frequently Asked Questions
You've got questions. We got answers.
When will I see results?

Every person's hair journey will vary, but on average, our customers have reported noticeable results after 60 days of continued use. To ensure your HAIRtamin journey is a success, remember to take your vitamins regularly, drink plenty of water, use gentle yet effective hair care products (see our BIOTIN SHAMPOO + CONDITIONER) limit the use of heat styling products and get regular trims.
Will advanced formula work on my hair type?

Advanced Formula works on all hair types and textures.
When should I start taking a hair growth vitamin?

Hair growth is a process and not something that happens overnight. You should start taking a hair growth supplement when you feel you're deficient in nutrients that you're not readily getting from foods or at
any point where you feel your hair health is impaired.  This can be due
to age, stress, hormonal fluctuations, or other underlying health issues. If you're seeing more hair fall in the shower or in your brush, thinning around your hair line, a sudden bald patch or overall lack of luster and bounce, it may be time to supplement. The sooner you start, the sooner you'll start seeing improvement in your hair. 
Will HAIRtamin cause hair growth in other areas of the body?

The hair on your body does not grow in the same manner as the hair on your head. Hair follicles on the body get a molecular signal to only grow to a certain point. This differs from hair on the head, which can continuously grow. HAIRtamin only stimulates hair growth in existing follicles and not in otherwise hairless areas.
Are there any negative side effects?

Since Advanced Formula is a natural, herbal supplement, not a drug, there are no known side effects associated with taking it.